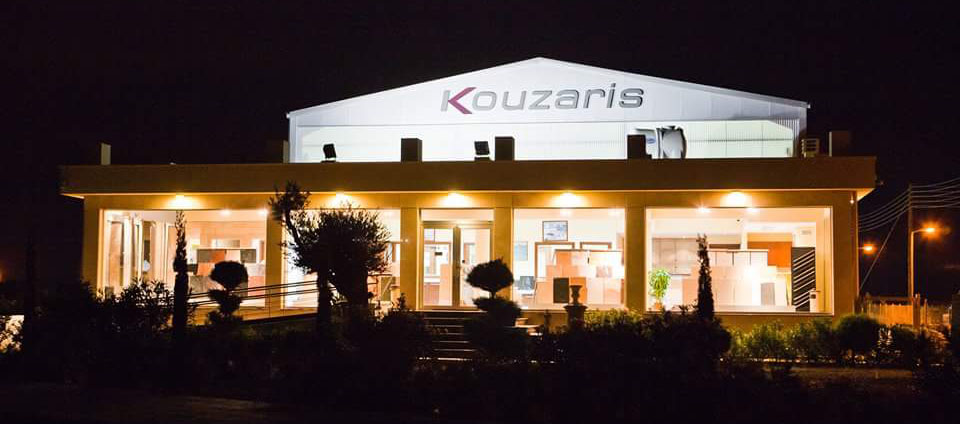 Kouzaris & Sons Ltd was founded in 1972 in Famagusta – Cyprus. The company has been present in the Cyprus industry since then and it has expanded its business ventures at a remarkable point. Kouzaris & Sons Ltd first dealt with tiles and mosaic, which at the time were especially popular in the Cyprus building and decoration industry; however, around 2005 the specific product types gradually became less preferred by the people of Cyprus and were replaced by ceramics, marble, and granite, which remain until this day the most popular materials used for floors, kitchen tops, bathrooms, and other surfaces.
Since the introduction of granite, marble, and industrial rock to its business activities, Kouzaris & Sons Ltd owns a factory where the surfaces the company offers are being processed, hence preserving the exceptional quality of its products, always at the best prices in the Cyprus marketplace. Kouzaris & Sons Ltd is located in Ormidhia Industrial Area in Larnaca – Cyprus, which is a vital part of Larnaca's industrial sector and one of the most important industrial areas in Cyprus.
At the same time, Kouzaris & Sons Ltd imports high-quality synthetic materials such as quartz, granite, marble, and ceramics from Italy. Kouzaris & Sons Ltd also retails high-quality kitchen equipment such as faucets and sinks of the very high standard Swiss brand FRANKE. These products represent the very best of what is available in the Cyprus market related to kitchen equipment, with fine lines and exceptional detailing in every design as well as with a rich variety of colors and styles. Thus Kouzaris & Sons Ltd has formed a comprehensive package for its customers, where one can create a whole space involving granite, marble, ceramics, and an extensive variety of kitchen equipment with just one visit to Kouzaris & Sons Ltd store – physical or electronic!
Today, after more than 49 years of presence in the field of processing and trade of industrial rock, Kouzaris & Sons Ltd supports construction projects of various sizes throughout the whole of Cyprus. We build our relationships with our clients on trust and mutual understanding which results in perfect collaboration, with our ultimate goal being the creation of beautifully designed spaces and consequently the complete satisfaction of our valued clients.
Kouzaris & Sons LTD is an ISO 9001, ISO 45001, ISO 14001 certified Company.